Get your kids excited for their next adventure!
Cozy, durable, and most importantly... fun!
Our kids sleeping bags are perfect for your next outdoors adventure!
Cute bear cubs, warm camping fire, and bright portable lanterns all come to join us for a wonderful camping trip to bring your little ones a good night's sleep and many sweet dreams!
Convenient and Comfortable
A nice pillow can add great comfort to our sleep. That's why we designed a convenient pillow sleeve in the hoodie to help your kids sleep comfortably.
Extra details, extra warmth
Mummy style design: cuts off extra unnecessary space to keep warmth inside.
Extra neck snap and extra tight hoodie closure: adds more protection to prevent cold air from sneaking in.
Durability Guarantee: We are confident this product will last your kids for at least 3 years. If not, send it back for a full refund.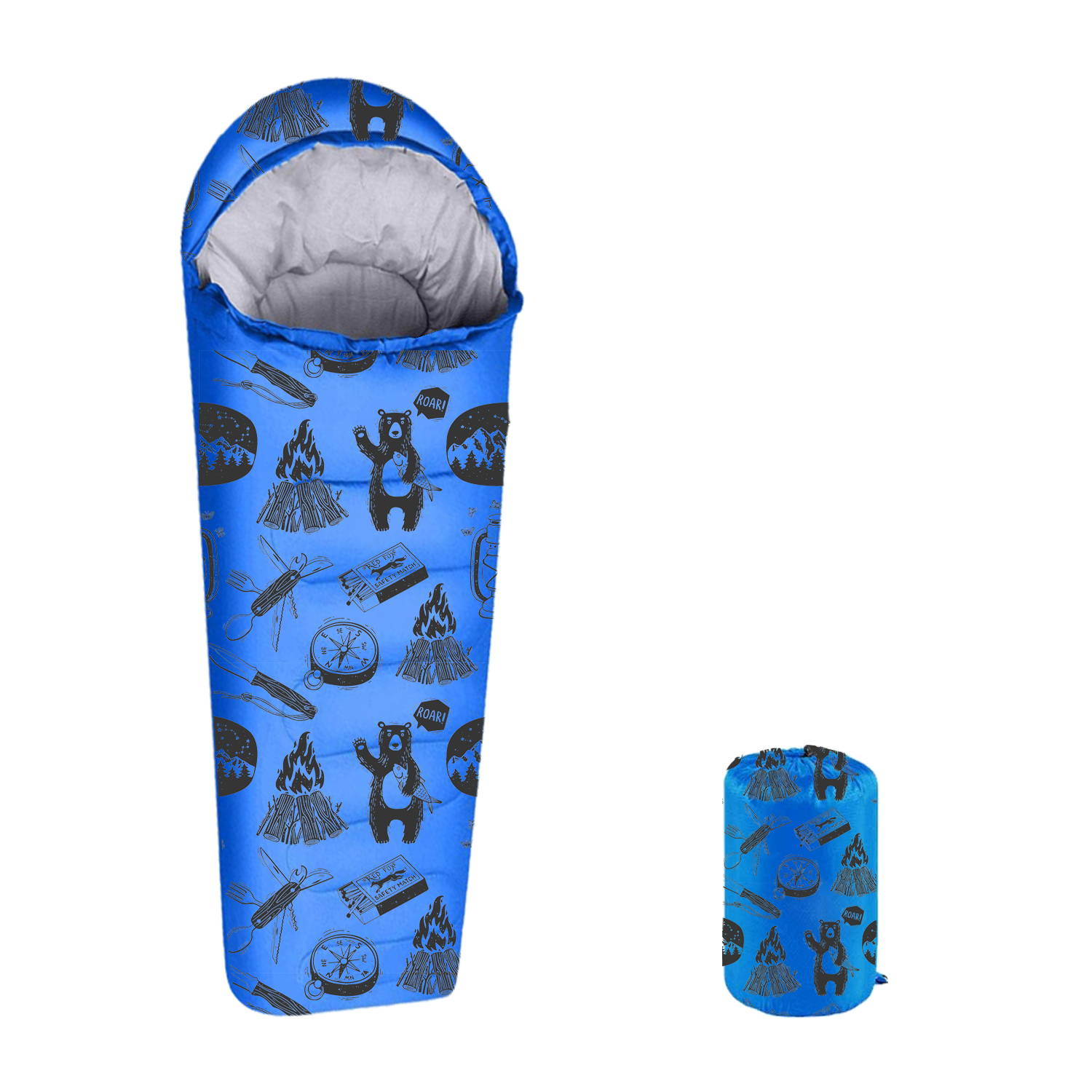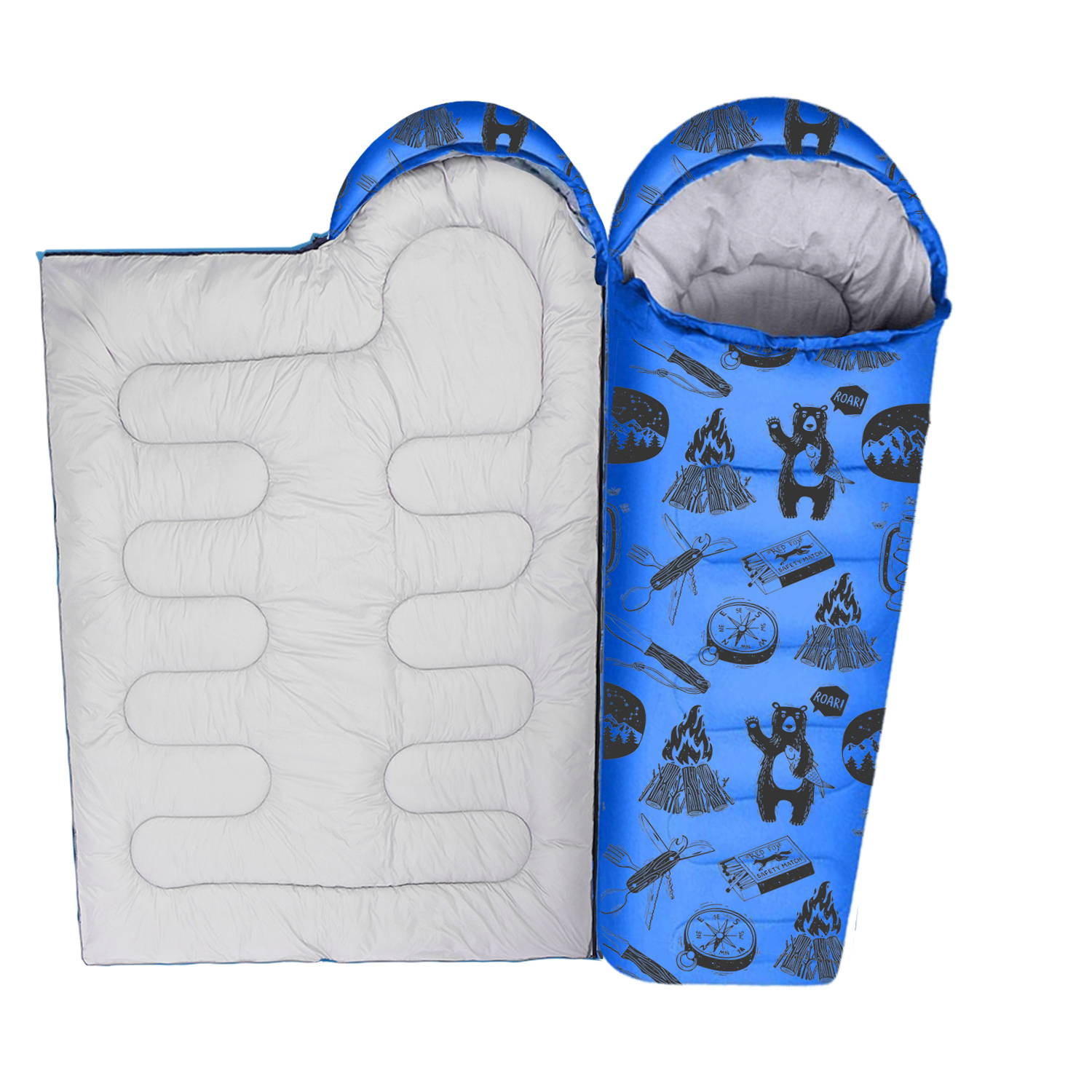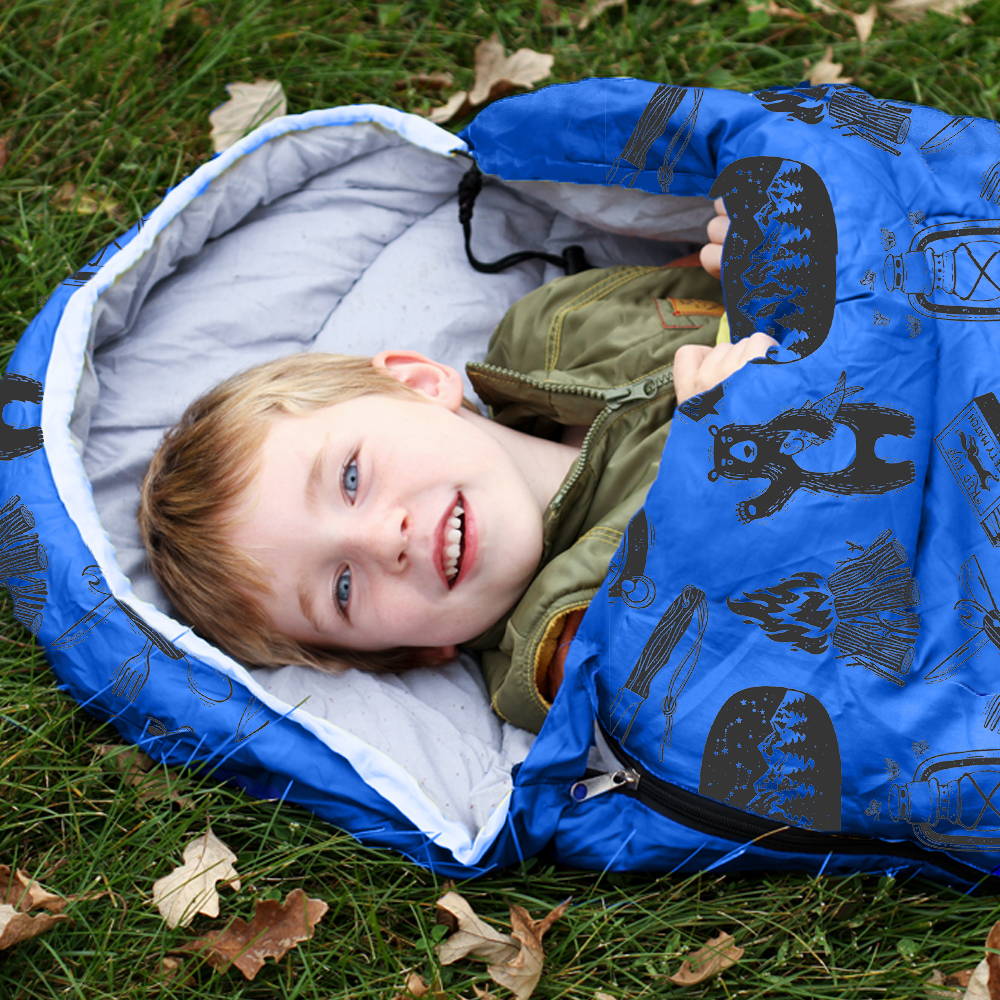 PERFECT GIFT
"This was a birthday present for a 3-year old (plenty of room to grow!) and he absolutely loved it! He climbed right in and proceeded to play"
-Verified Amazon Purchase

SOLID QUALITY, COMFORT
"This sleeping bag has very solid quality, and is pretty light, easy to carry. My 10 years old son already uses it as his bed for his noon nap "
-Verified Amazon Purchase

GREAT SLEEPING BAG
"We got this as a gift and my son LOVES sleeping in this... He does not want to sleep in his regular blankets anymore - he just wants to use his sleeping bag!"
-Verified Amazon Purchase